Currently unable to determine the link between illness and internships
Li Weiqing, 1.8 meters tall, stared in front of the sickbed, basking in a sun that wasn't very bright, and his eyes were dazed. He was still a basketball player a year ago. He suddenly suffered from severe aplastic anemia two months after internship at a company. Yuan Yu, the attending physician, said that apart from the body's own causes, the disease was caused by methanol, benzene, and mold. Rays may also be the cause. His family claimed that before that, Li Weiqing had been internship at Dalingshan Yongyi Water Co., Ltd. in Dongguan and he had used his hand to touch the sewage when he had a wound. Some experts believe that the cause of the disease is diverse and there must be definite evidence to reach a conclusion.
The wound touched the sewage
The 22-year-old Li Weiqing is a junior in the Guangdong Environmental Protection Engineering Vocational College. In August of last year, he was placed in an internship at Dalingshan Yongyi Water Co., Ltd. of Dongguan City. Later, the company assigned him to practice at the service point of Changping. The main work content is to carry out sampling of sewage, clean up the garbage in the ditch, and clear the silt in the sewage pool.
Li Weiqing's cousin, Li Yan'e, introduced that when Li Weiqing went home for the holiday last year on the Mid-Autumn Festival last year, she saw Li Weiqing's feet bruised and his face irritated. He asked him how it happened. Li Weiqing's answer was that he was playing basketball bruises on his face. Inflammation is accidentally pulled out.
On the second day after the Mid-Autumn Festival, Li Weiqing returned to the company to work as usual and conducted sampling work on sewage. In the evening, Li Weiqing had a sudden fever. He thought he was suffering from a common cold. He had been working with the disease until he had a fever and he began to have bleeding gums for a week before he went to the hospital for an examination.
A blood test was conducted on October 1 and the results of the examination came out on October 4. The family was shocked and the doctor diagnosed him as suffering from severe aplastic anemia.
Treatment costs at least million yuan
"He can be said to be an extremely severe anemia of regenerative diseases." On May 25th, the reporter saw Li Weiqing, the present doctor at the Houjie Hospital, Yuan Yu and Yuan Yu said that on May 17, the sudden and critical condition was critical. Li Weiqing was sent to the ICU of Houjie Hospital for a few days to rescue him.
He said that the disease is very difficult to treat. In addition to high costs, finding matching bone marrow is also more difficult. At present, only immunosuppressive agents (ATGs) can be used, followed by bone marrow transplantation to treat them. However, the immunosuppressive agent should be used for about 200,000 yuan per use, based on the use of immunosuppressants with good bone marrow transplantation, and bone marrow transplantation also about 400,000 yuan, "plus follow-up care, the entire treatment process is conservatively estimated Less than 1 million yuan."
Li Weiqing's family said that it has not started to do ATG yet, but it has already spent more than 200,000 yuan and the Litchi Garden at home has also been sold.
The reporter learned that Li Weiqing is a villager in Xinwei Xincun, Houjie. The village economy has been very poor. His father is a driver at the factory, his brother works in the factory, his mother does not work, and his family has two elderly people.
The company did not take protective measures?
Yuan Yu believes that the possibility of hereditary anemia due to heavy regenerative disorders is very small. In addition to its own causes, it may also be exposed to substances such as methanol, benzene, radiation, and mold.
Li Weiqing stated that there are only a few interns and several veteran employees in the Changping Service Center of Dalingshan Yongyi Water Service Co., Ltd., and at ordinary times, the employees of this service point do not wear protective clothing. In many cases, they directly touch sewage and other substances. Li Weiqing's family suspects that it is most likely that he had physical contact with substances that caused physical damages such as mold, methanol, etc., and that Li Weiqing had wounds just a few days ago, causing lesions.
Regarding the question of Li Weiqing's family, Li Weiqing's internship company Yong Yi denied it. On May 27th, when the reporter learned about the situation at the company, a staff member who claimed to be responsible for the personnel said that the company's staff, including interns, had done a good job in safety education and protection before work.
The reporter then dialed the phone number of the student who had been internship with Li Weiqing at the company's Changping office. The student said that there was safety education, but they did not wear protective clothing during the internship.
On the morning of May 28, the reporter interviewed Liu Li, director of the Department of Hematology of Houjie Hospital and a part-time associate professor at the Affiliated Hospital of Guangdong Medical College. "Before I encountered some workers in the bag factory or plastics factory, due to long-term contact with organic chemicals such as benzene and in confined spaces, which led to anemia and leukemia of regenerative diseases." But Liu Li believes that although Li Weiqing had contact with the sewage, However, it is not the cause of the disease. It is difficult to draw conclusions for the identification.
At present, Li Weiqing's family is running around, hoping to get good-hearted people to donate money, and at the same time he hopes to obtain a medical technology appraisal application and look for the cause.
If good-hearted people are willing to help the family, you can contact Li Yanxi.

This article is a reprint of online media. It only represents the author's point of view. It has nothing to do with this site. If news articles and comments infringe your legal rights, please call us and we will handle it in a timely manner.
Aluminum Cap are available within the range of DN 15 – DN 500.
Our high-quality and corrosion resistant Aluminum Pipe End Cap come in various sizes and schedules to fit your Aluminum Fitting needs.
Aluminum Cap is a type of Aluminum Fitting that covers the end of a pipe.On a weld, if it is a temporary close, or the contractor wants to add to the piping system in the future, he or she should allow additional pipe before closing so the Aluminum Pipe End Cap can be cut off and the pipe system extended as needed.

Thickness :
3mm-50mm
Outer diameter:
15mm-500mm
Alloy Grade:
1000 series : 1070A,1060,1100,1200
2000 series :2A11,2017,2A12,2024
3000 series :3003 3A21
5000series :5A02,5052,5A03,5A05,5A06,5083,5086,5454
6000 series :6061,6063,6A02,6082,6005
Surface
Mill Finish, Anodized, Powder Coated, Wooden Finish, Polish
Packing
Export standard
Payment Terms
100% irrevocable L/C at sight or 30% T/T in advance as deposit,70% balance before shipment
MOQ
1 Piece
Delivery time
20-45 days after receiving L/C or deposit
Loading Port
Xingang Port,Tianjin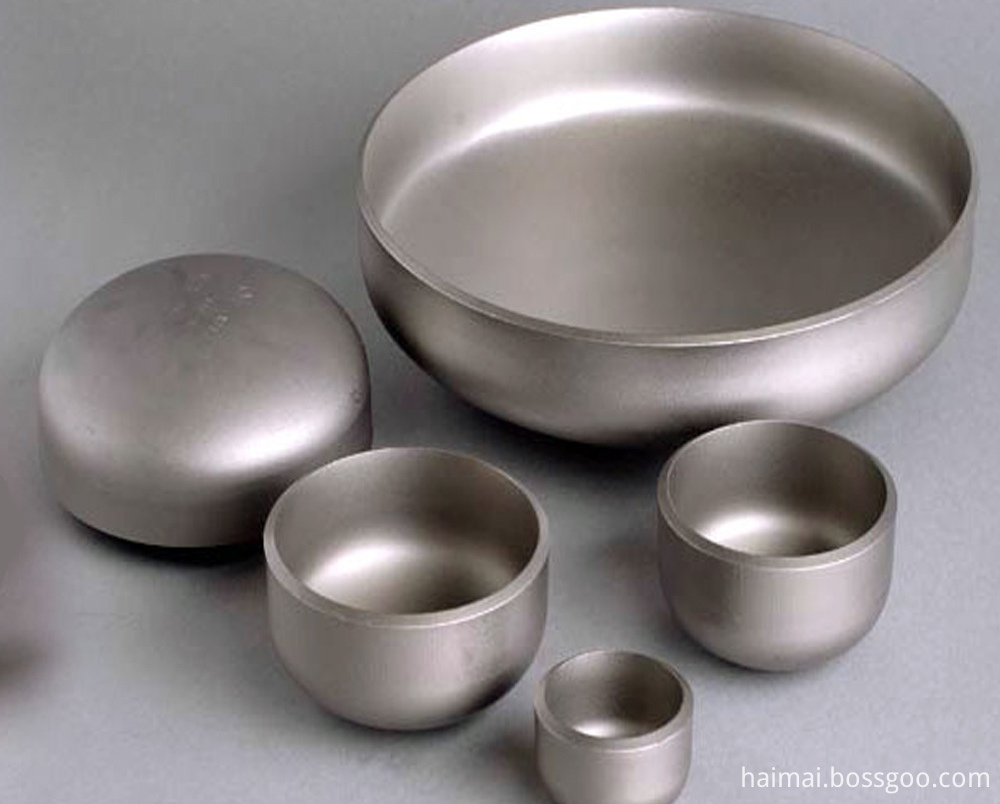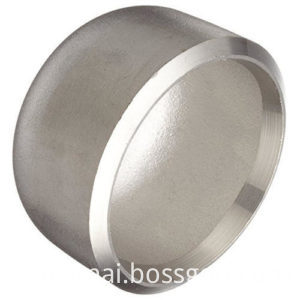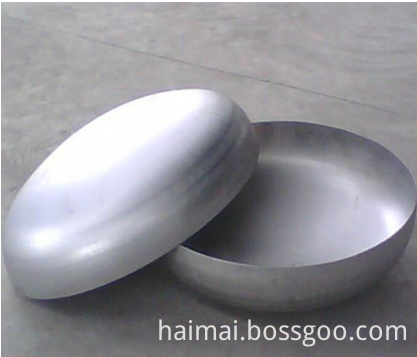 Aluminum Cap
Aluminum Pipe End Cap,Aluminum Fitting,Aluminum Cap,Aluminum 6063 Cap,Aluminum 1060 Cap
HEBEI HANMAC MACHINE CO., LTD. , https://www.chinahanmac.com