Are you still worried about your home security when you are still working for you or when you are away from home? You can rest assured that you can open your computer or mobile phone to view real-time images of your home at any time. Face-to-face communication, understanding of family situation, remote care of family members; when thieves are not stealing at home, automatic signals can be transmitted to the community monitoring center in time, and the residents can be notified by mobile short message, mail or telephone. All of this can be easily achieved through the Joy Vision Home Mobile Video Surveillance System.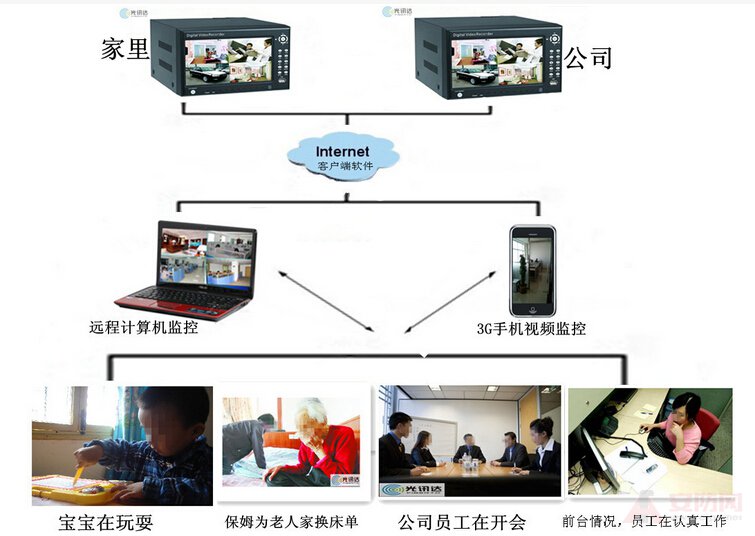 The convenience of operation and the reduction of price make the home video surveillance system have more room for development. The rapid development of network communication technology, image compression processing technology and transmission technology enables civil video surveillance equipment to adopt the latest communication and image processing technologies. The transmission of digital images over the network provides users with an efficient, feasible and inexpensive solution. It is a goal of many manufacturers to make video surveillance IP and home by technical means and supplement it with high-stream compression ratio technology suitable for network transmission, so that it can better adapt to the home market. Industry insiders pointed out that the home video surveillance system is not the same as the industry video surveillance and security concept, and is more suitable for the civilian market where there is a need for remote monitoring. Breaking through the bandwidth limitation, in addition to the multi-function network camera installed indoors, users can also view the monitoring situation in real time through web browsing (PC or mobile phone), and can perform camera selection, pan/tilt control, multi-screen browsing, and information display. Wait for the operation.
The home monitoring service based on broadband development, although it can transmit video, must log in to the Internet to view real-time images of the monitoring site, and the simplicity and flexibility of operation are not enough. Industry insiders pointed out that the development of 3G mobile networks will bring new possibilities for home video surveillance. A professional survey of 3G application prospects and ideas shows that 17.79% of respondents chose 3G network video dialogue, 4.91% of respondents chose 3G monitoring technology, and 5.52% of respondents chose home/commercial intelligence. Remote control and security system. Compared with computers and other devices, mobile phones have better portability and have unparalleled advantages in home monitoring. Once the 3G mobile communication wireless system is commercialized, high bandwidth will provide more powerful support for wireless video surveillance, and the quality of the video will be greatly improved. Industry insiders pointed out that 3G mobile network will promote the control of the network into the mainstream of network monitoring. In the future, 3G systems will likely be integrated with WLAN systems, and the application of seamless wireless monitoring methods for mobile phones will further promote the development of home video surveillance systems.
The development and popularization of the home surveillance market is closely linked to mobile monitoring. By 2011, the civilian market of the security industry will reach 60 billion yuan. In the mobile security industry, the market price of mobile security products should be less than 1,000 yuan in terms of civilian market demand and cost performance, in order to be favored and sought after by customers and users. The market can be truly civilian. However, the huge business opportunities in the home surveillance market have been revealed. Compared with the industry video surveillance system, the civilian video surveillance system is simpler to operate and the price is lower. These are the advantages of the home video surveillance system. At present, the domestic monitoring market for households has just started, but it has a very broad market prospect. Industry insiders point out that the future of home video surveillance system technology will leap with the development of wired and wireless network technology, and the popularity of home video surveillance It will change people's daily lives. In the future, the development potential of the video surveillance service in the individual user market will likely be evenly divided with the industry user market.
With the popularity of 3G services, network signals cover the whole world. With the increasing maturity of mobile video surveillance systems, mobile video surveillance systems are developing in an intelligent direction to realize the functions of a typical intelligent video surveillance system.
Our wire dispensers, spools and reels will help make sure your cables are ready to be pulled neatly and easily. Whether you're working with coaxial, telephone, security cables or more, our reel managers will help you easily transport, store and dispense your coiled cabling. In addition to our spools, reels and dispensers, we also offer carts and dollies, spool caddies, and reel holders to make sure all your wires and cables are ready to be pulled when you need them.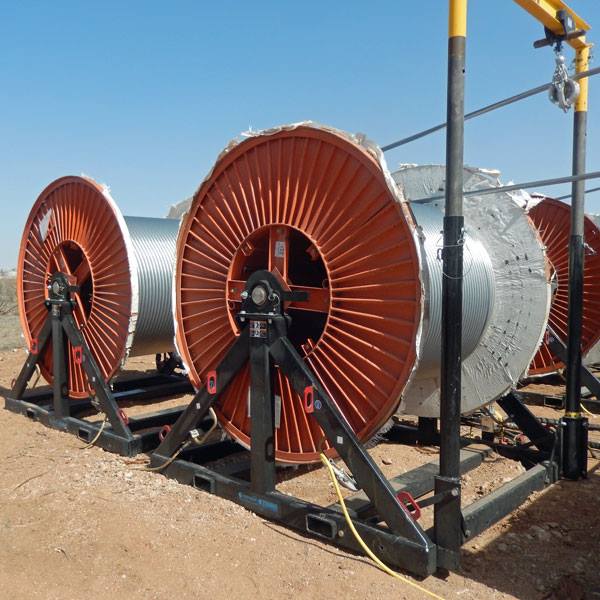 Reel And Reel Stands ,Steel Cable Reel,Wire Reel Stands,Conductor Reel Stands
NINGBO MARSHINE POWER TECHNOLOGY CO., LTD. , https://www.marshine-power.com