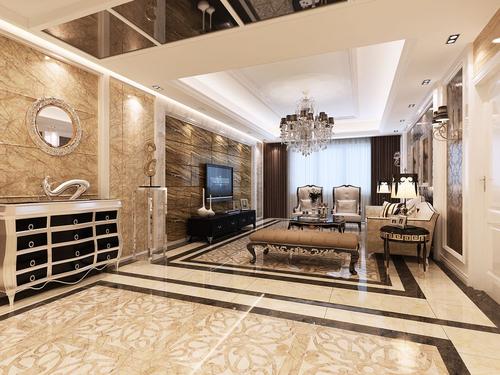 One: Marco Polo
Marco Polo is very well-known in the ceramic tile industry. It is a well-known trademark in Guangdong Province and a Chinese famous brand. Marco Polo is also one of the top 500 most priced brands. It belongs to Guangdong Marco Polo Ceramics Co., Ltd .; the brand is very well known and very popular in the market.
Two: Dongpeng
Dongpeng ceramic tiles have a high reputation. Many people will actively learn about Dongpeng ceramic tiles before purchasing ceramic tiles. Dongpeng company has a professional production line and invests a lot in product design and development. Although ceramic tiles are not new technology products, But it still has a lot of innovation, and Dongpeng has done very well in this regard.
Three: Nobel
Nobel is a high-tech enterprise in Zhejiang Province, a well-known trademark in Hangzhou, and its popularity is not small. In addition to its development in Zhejiang, Nobel ceramic tiles have also entered the country and even entered the international market. The sales network has continued to expand and occupied a certain market Share.
Four: Crown beads
Guanzhu is a well-known trademark in Guangdong Province, China 's 500 most expensive brand, and is owned by Xinmingzhu Ceramics Group Co., Ltd. After years of hard work, Guanzhu has created its own world. In the ceramic tile industry, Guanzhu has become a Industry leading brand, leading the development of the industry.
Five: Mona Lisa
Mona Lisa is a brand of Guangdong Mona Lisa Ceramics Co., Ltd. This company is a national key high-tech enterprise and a famous brand in Guangdong. It has a certain position and popularity in the ceramic industry; in 2016, after actual investigation, Mona Lisa Sha is still on the list of the top ten brands with strong strength, continuing the achievements of the top ten brands.
Six: Huida HUIDA
Founded in 1982, Huida is a well-known trademark in China, the 500 most valuable brand in China, and a brand of Tangshan Huida Ceramics (Group) Co., Ltd. Huida has a certain history in the ceramic industry. Both corporate management and product design Very experienced.

Seven: Champion
The champion is a famous brand in Taiwan and a well-known brand in the industry. The champion is the brand of Xinyi Ceramics (China) Co., Ltd., the 500 most expensive brand in China. In the top ten brand rankings, the champion has won this award many times; Welcome to the market.
Eight: New Zhongyuan
Guangdong Xinzhongyuan Ceramics Co., Ltd. is a large-scale modern building ceramics manufacturing enterprise in China. Not only is the company strong, but also in product design and R & D, Xinzhongyuan is also very experienced; continuous progress and innovation make Xinzhongyuan have new Vitality makes Xinzhongyuan a top spot in the market for a long time.
Nine: Smick
Shanghai Smick Building Ceramics Co., Ltd. is a high-tech enterprise in Shanghai and has a certain reputation in the ceramics industry. Smick has entered the ceramics market as a Shanghai famous brand, giving consumers more choices.
Ten: Hongyu
Hongyu is a brand of Guangdong Hongyu Ceramics Co., Ltd. Hongyu Ceramics Co., Ltd. is a large modern ceramic enterprise with strong competitive strength and product competitiveness. The product series is rich and diverse, and has great competitiveness.
The above are the top ten ceramic tile brands in the world

Everyone knows that there are many types of ceramic tiles. There are more than a dozen types of ordinary categories, not to mention divided according to the fineness of the brick surface. There are dozens of types, so even if we choose a good brand of tiles, However, it is not easy to choose one of your favorite among so many types of tiles. Therefore, when you buy ceramic tiles, the first and most important thing is to clarify your own demand for laying tiles, and secondly, to choose a good tile pattern, and let the decoration master get the rest. I hope everyone can buy a satisfactory tile product.
Blue Grade Dh Heavy Hex Nut,Ifi Gi Standard Size Bolts Nuts,Ifi Or Din 6923 Standard Nut,Ifi Gi Standard Size Bolts Nuts
Ningbo Mingli Fasteners Co., Ltd. , https://www.nbmlf.com